Testimonials from both veteran and new practitioners. Aren't we lucky?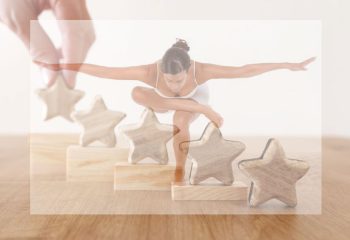 I just wanted to say that after yoga class today, I had a surge of energy that I haven't felt in months!! So — needless to say, in Arnold Schwartsenneger's words, "Ill be back!"  Thanks so much – this is just the thing that I have been needing – on all levels! -Kay B. 2/2023
…
Gwenn!  I am full of gratitude for the gift of movement that you have given back to me.  Thank you so much for your passion and commitment. -Ed M. 7/2022
Gwenn, my body feels like I had a full body massage. Today was so good! It seems that regardless of what you do it always seems to be exactly what I need. -Lyn B. 6/2022
Susan
is by far my absolute favorite and Fun Yoga Teacher! It is a gift to be in her classes. She is a very dedicated, seasoned an extremely knowledgeable Instructor. She cares about and knows each  of her students. She is constantly expanding and providing challenges as needed in each of our classes. I appreciate Susan's genuine nature and her wonderful humor, especially during stressful times! Susan is open to feedback and makes every effort to individualize the postures for each of her students needs. Our classes are filled with a wide variety of great music from all over the world. Susan's classes are a priority in my life and I am beyond grateful to her!! Treat yourself to Susan's classes!!! Namaste  -Adele  3/2021
….
Shout out to
Gwenn
Jones, owner Auburn Yoga and Fitness! Thank you for your wonderful Monday, Wednesday and Friday classes. You are amazing! Anyone interested in taking the best yoga classes ever, go to the website! Namaste!! -L.S.  4/2021
You are amazing.  The way you work with John has given him such confidence, captured his interest and is continuing to be a source of physical strengthening and self control.  The last session he was so wired up … I believe from the cycle of the drugs for his seizures as well as anxiety and the way that you calmed and slowed him down to participate in the session … beautiful.  (referring to Gwenn's private special need's client.)
….
I live in NYC, have been doing pilates 2-3x a week since 2001, but when Covid-19 hit, that stopped. Out of a need to keep my 64 year old body from seizing up (sitting at my laptop all day), I started taking Susan's yoga classes over Zoom. OMG, I knew she was good (took classes whenever I visited my mom in CA), but after a year of doing her 3x week classes I can vouch for how fantastic a teacher she truly is. My body has never felt better (and I have stenosis throughout my spine) and I've been able to maintain my flexibility and my pain level has virtually disappeared!!! Susan is thoughtful of each of her student's physical issues and will tailor each position for what ails them. She is non-judgemental, and will always show us how she's just as forgetful, out of balance or inflexible as the next person. Susan has a way by which her candor with her students unites us all and she brings a feel of community to our classes. Susan is constantly adding new postures/routines to keep us challenged but us all. She records her classes, for anyone who misses a session , plus so she can review each student and watch for ways which she can help us adjust our positions. I can now understand why she has had returning students for years. Susan truly is a gifted teacher and I am thankful for her.  3/2021
….
I'm truly blessed and thankful to have found Gwenn Jones and Auburn Yoga. I always look forward to attending her yoga classes. She is an AMAZING YOGA INSTRUCTOR who really cares about her students well being and special needs. Thank you Gwenn NAMASTE
-Stephanie M. 3/2021
Yoga has been life changing for me. It has given me such a sense of well being and calmness in my life! It has eliminated most of my back pain, reversed my osteoporosis and I have developed a level of physical and spiritual strength that I have never experienced before. It has positively affected every area of my life!  I'm addicted. -Laurie S  11/2017
I love Susan's restorative yoga. I am gone for a few weeks but will get back to class when I return. -Pat F.
….
I have been attending Gwenn's soft yoga since her studio's inception in 2008. I love the individual attention she gives to each client's physical needs. The guided stretching and strengthening allow me to live the active lifestyle I intend to continue. I entered class with a weak back, and see such strengthening progress that I intend to continue to ski and jog and hike without the fear of injury I had before attending her classes. -M. Greene
....
Susan is so knowledgeable and fun! I am careful to plan my life around Senior Yoga and the Friday restorative … sure hate to miss those!! It's a beautiful room and very nicely loaded with all the best props. I loved the service! –Donna V.
While attending Gwenn's sessions, I have increased my knowledge in the area of fitness by learning the proper way to exercise using a variety of methods, and practicing better nutrition habits. The demeanor is uplifting and there is always energy in the air! There is a lot of time and care in this program. –Laurell J. 11/2013
Lovely studio! Great instructor and sweet group of students. A good experience! –Anne E. 9/2015
….
My wife and I have been going to Auburn Y & F since 2011 and we haven't felt this good in years. No more back and joint pain in the mornings when we wake up. Gwenn is a wonderful teacher, helping correct our body positions while doing the exercises and giving us alternatives if our abilities are not quite up to doing the full position. We go twice a week and would go more often if we had the time. I recommend it to everyone – young and old, in good shape or just starting to exercise. –B & L 6/2015
We attend Monday morning Soft Yoga with Gwenn, and have done so for over 5 years. We were new in the area and tried out many local classes before finding Gwenn. Her teaching style individualized the level of yoga taught to the skill level and the physical limitations of age that we bring to the class. The years we have been attending have built up our strength, flexibility and stamina to the point where back aches have receded into the past, and skiing, jogging and mountain biking have become easier and easier.   –Sam & Dick 2015
I am very glad to have discovered this excellent yoga studio! Gwenn Jones is absolutely marvelous! She certainly knows what she's doing, and pays exceptional attention to everyone who attends each class. I'm glad I discovered this yoga studio! –Audrey R. 8/2015
…ay